Our goal is for you and the Carlisle business community to benefit from your membership in the Carlisle Chamber of Commerce, and for the Chamber and community to benefit from getting to know you, and being involved with you and your business or organization.  As our detailed list of full Membership Benefits can be found on our Member Benefits page, we encourage you to review the different Membership Levels and their additional benefits, so you can choose the one that is right for you and your business. For the full brochure click here.  Thank you for your support!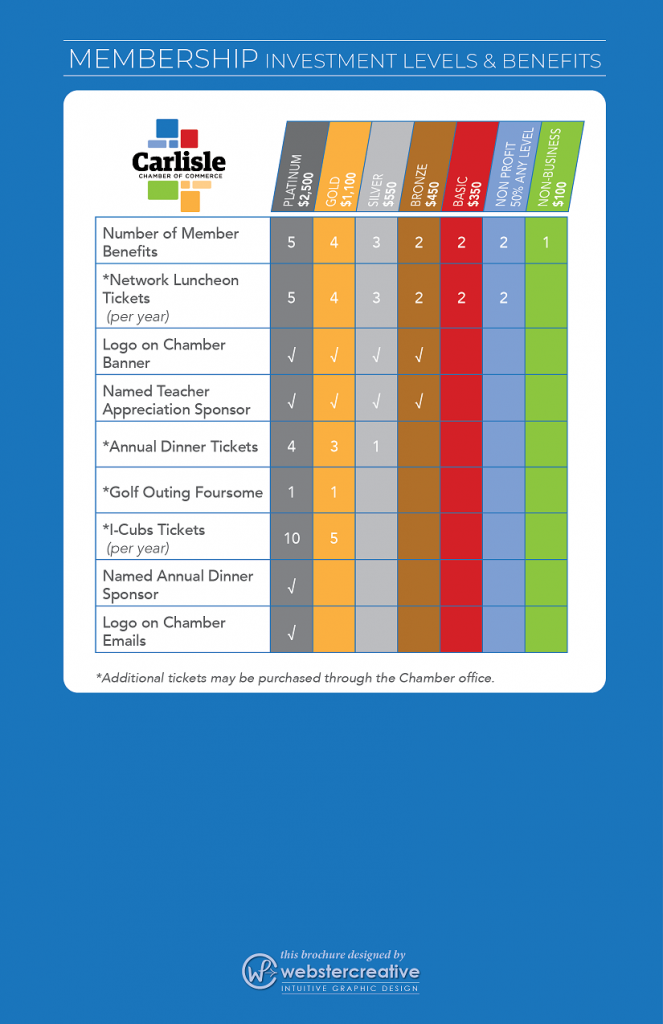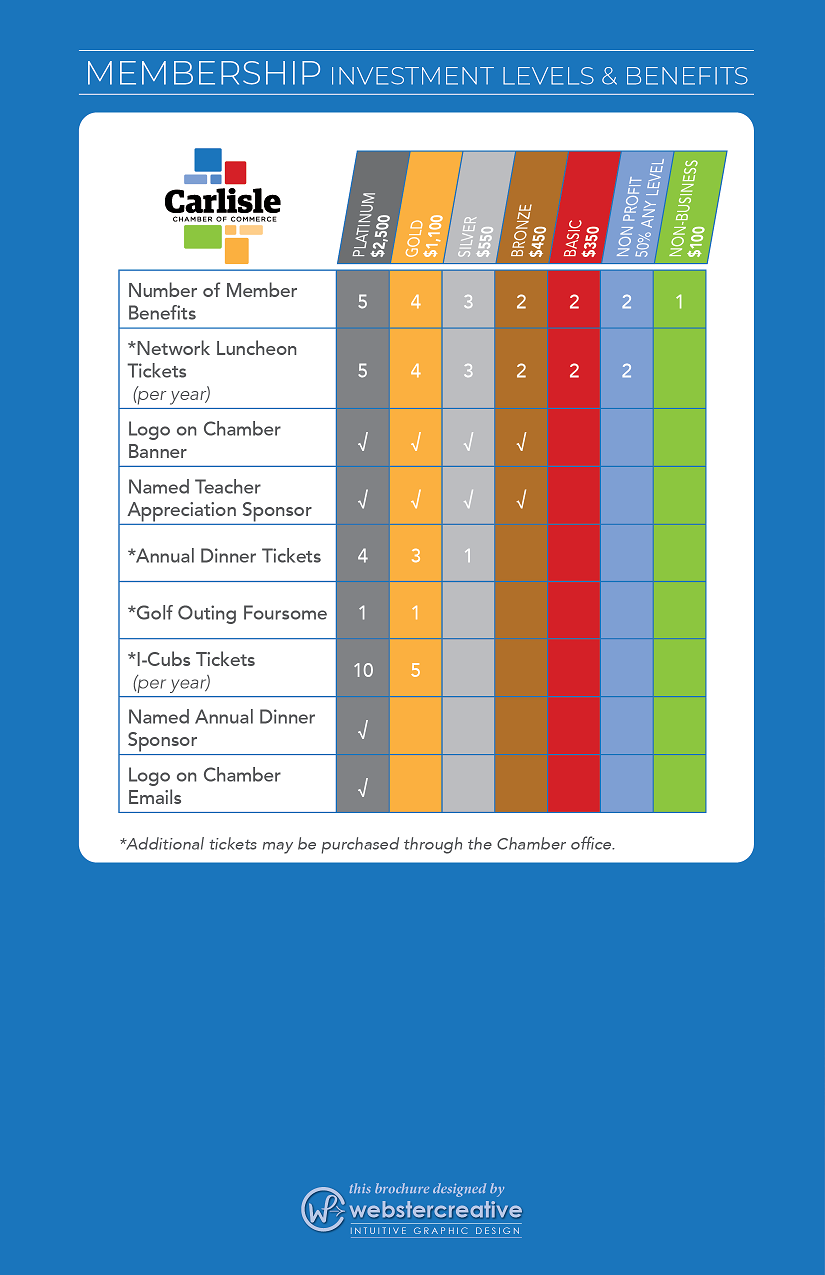 Dues Schedule
BUSINESS MEMBERSHIPS
PLATINUM LEVEL – $2500 Annually JOIN NOW AS A PLATINUM MEMBER TODAY!

GOLD LEVEL – $1,100 Annually JOIN NOW AS A GOLD MEMBER TODAY!
SILVER LEVEL – $550 Annually JOIN NOW AS A SILVER MEMBER TODAY!
BRONZE LEVEL – $450 Annually JOIN NOW AS A BRONZE MEMBER TODAY!
BASIC LEVEL – $350 Annually JOIN NOW AS A BASIC MEMBER TODAY!
NON PROFIT – 50% OFF ANY LEVEL
A discount of 50% off our membership levels to organized groups not operating a business, church, or organizations operated entirely by volunteers and volunteer labor (i.e. little leagues, friends of the library and parks, etc.), Independent Contractor (That do not have a EIN), Direct Sales Representative (i.e. Real Estate Agent and Artists).  Other businesses and disregarded business entities that are "in business for profit" must pay full membership price.
NOTE: Sponsorship Opportunities, Ala carte, Business Hosted Event & Programs are in addition to the membership cost unless specified. In addition to being a sponsor or for a community event and program promotion you must be a Chamber member receiving membership benefits, established partner, or vendor.  Carlisle Area Chamber of Commerce may grant an exemption to this requirement upon approval, so call for details.
OTHER MEMBERSHIPS
NON-BUSINESS – $100 Annually or $10 Monthly JOIN NOW AS A NON-BUSINESS MEMBER TODAY!
Support the Community Membership – Limited Member Benefits
Has full membership benefits, but excludes meal and annual dinner tickets.

Meal tickets can be purchased one week in advance for $10.00 per/person (non-refundable). PURCHASE MEAL TICKETS
LUNCH AND LEARN CHAMBER MEMBERS (ADDITIONAL TICKETS)
Chamber Member Additional Business Guest
Additional Meal tickets can be purchased one week in advance for $10.00 each (non-refundable). PURCHASE MEAL TICKETS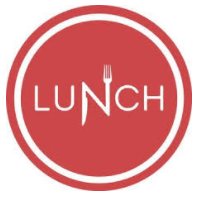 LUNCH AND LEARN NON-CHAMBER MEMBERS (TICKETS)
Non-Member Business Guest – No Membership Benefits
Meal tickets can be purchased one week in advance for $12.50 per/person (non-refundable). PURCHASE MEAL TICKETS