History
Carlisle Area Chamber of Commerce Office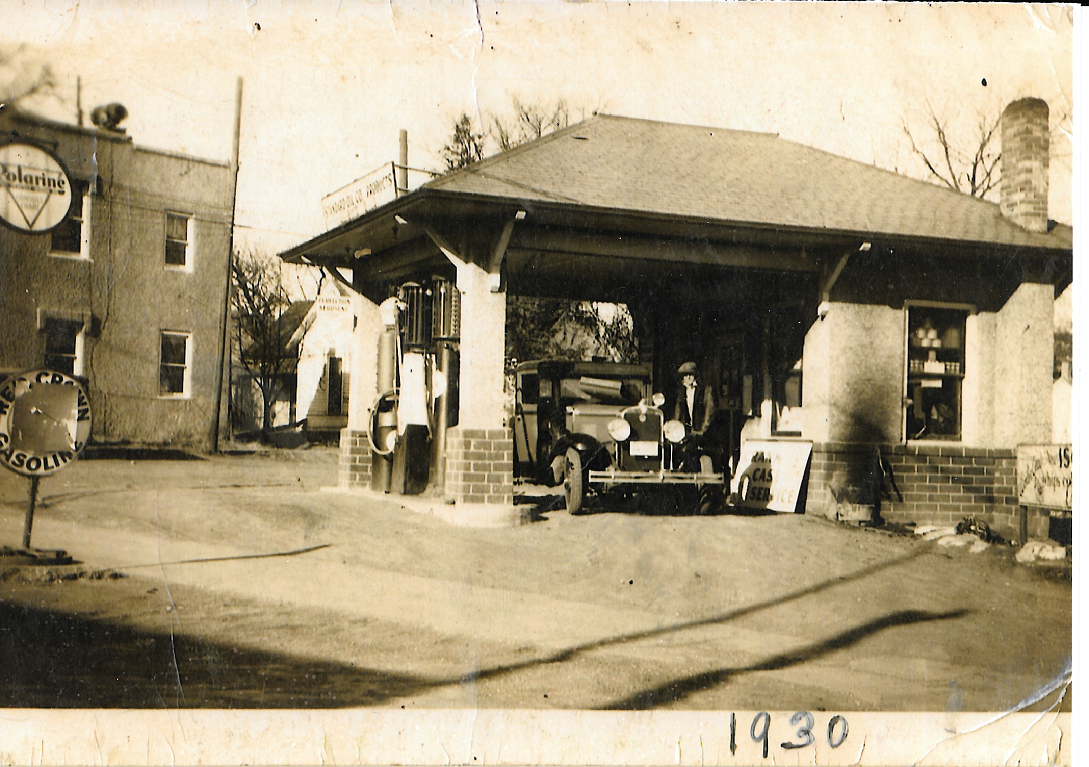 Months before Iowa officially became a state, the land that the Carlisle Chamber office sits on was given by the United States to the State of Iowa through an Act of Congress which was approved on August 8, 1846. The Great Flood of Iowa, caused when a still-standing record-breaking 74.5" of rain fell in the recently settled Des Moines River basin forced settlers from Dudley to scramble to higher ground. The State of Iowa sold the land at the now 27 School Street to Jeremiah Church & Daniel Moore on June 19, 1851. Mr. Church laid out the town and called in Carlisle after a town in Pennsylvania. By 1856, The Steam Flouring Mill of Carlisle, Iowa, purchased the land, and, sold shares in the mill for $100 each. It cost $10,500 to erect the mill. In 1875, $6,000 of improvement were made, which made this one of the most complete plants of this kind in Central Iowa. The name was later changed to Carlisle Grist Mill. In 1891, Mr. Randleman built a hotel on this prime property which was not far from the railroad tracks. In the 1930s, Red Crown Filing Station, and later, Brennan's Produce occupied the building.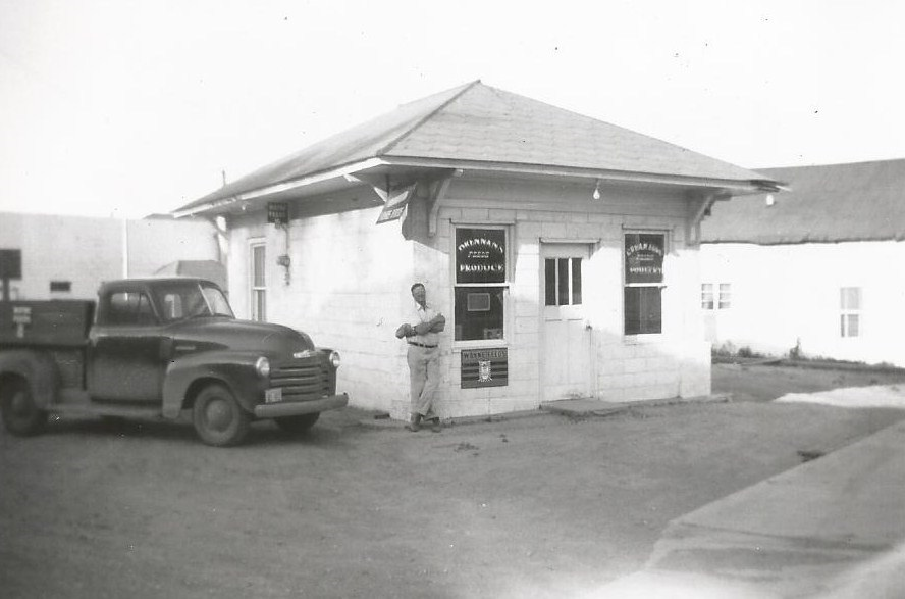 In 1959 the Carlisle Sand and Gravel, Inc. was incorporated. Kibbey Quarry and Limestone owner Elmer Kibbey operated the office from 27 School Street. Elmer Kibbey was born July 31, 1893 and died at 72 years old on June 1, 1966. His daughter, Alice Kibbey, graduated from Carlisle High School in 1943. She married Bill Hansen and they had three sons, Andrew, James and Perry. Many people remember that Alice had her sewing business in the building for years. Alice died in 2010, and Bill died in 2013.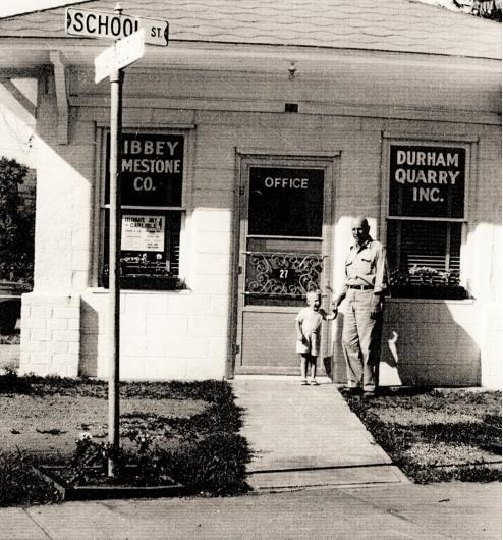 The Chamber of Carlisle received the building as a gift from the Elmer F. Kibbey family in 2015. The restoration by the Chamber has included work by local contractors, Sandstone Management, Mark Hobbs, Bishop Electric, and Roberts Heating and Cooling and Jenkins Garden Market and Landscaping. Scott James was instrumental in restoring the building from demolition to managing contractors to painting to completion.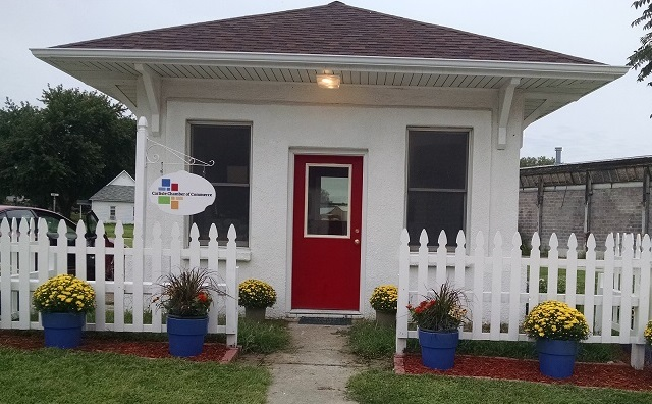 Executive Director Barbara Rasko said, "For nearly 100 years, local business owners in Carlisle have gathered to work together to grow their own businesses by providing fine products and services to their customers and to do what they can to support their community. Today's Carlisle Area Chamber of Commerce has been around for 25 years and continues the same mission. For the first time, the Carlisle Chamber has a home in downtown Carlisle. We look forward to raising our visibility in the community, hosting community events, bringing more residents, cyclists, and tourists downtown, and welcoming and providing information about our member businesses to our citizens and visitors."
2023 Officers & Board of Directors
Directors:
Past Chamber Members & Officers
1990
EXECUTIVE BOARD:
Jon Peterson – President
Dave Sincock – Vice President
Mike Wintermantle – Treasurer (served for 15 years)
Bob Berning – Secretary
1991
EXECUTIVE BOARD:
Mark Gvist—President
Dave Sincock—Vice President
Sheryl Ledlie—Treasurer
Bob Berning—Secretary
1992
EXECUTIVE BOARD:
Dane Wright—President
Dave Sincock—Vice President
Chuck Moehring—Treasurer
Bob Berning—Secretary
1993
EXECUTIVE BOARD:
Dane Wright—President
Dave Sincock—Vice President
Chuck Moehring—Treasurer
Bob Berning—Secretary
1994
EXECUTIVE BOARD:
Bob Folkstad—President
Andy Birchem—Vice President
Chuck Moehring—Treasurer
Bob Berning—Secretary
1995
EXECUTIVE BOARD:
Andy Birchem—President
Paul Nolte—Vice President
Chuck Moehring—Treasurer
Bob Berning—Secretary
1996
EXECUTIVE BOARD:
Andy Birchem—President
Paul Nolte—Vice President
Chuck Moehring—Treasurer
Bob Berning—Secretary
1997
EXECUTIVE BOARD:
Jon Peterson—President
Esther Gooding—Vice President
Chuck Moehring—Treasurer
Bob Berning—Secretary
1998
EXECUTIVE BOARD:
Jon Peterson—President
Esther Gooding—Vice President
Chuck Moehring—Treasurer
Bob Berning—Secretary
1999
EXECUTIVE BOARD:
Jon Peterson—President
Esther Gooding—Vice President
Chuck Moehring—Treasurer
Bob Berning—Secretary
2000
EXECUTIVE BOARD:
Paul Nolte—President
Jon Peterson—Vice President
Chuck Moehring—Treasurer
Bob Berning—Secretary
2001
EXECUTIVE BOARD:
Paule Nolte—President
Steve Patterson / John Greubel—Co Vice President
Chuck Moehring—Treasurer
Bob Berning—Secretary
2002
EXECUTIVE BOARD:
John Greubel—President
Scott Henry—Vice President
Jim Segreto—Treasurer
Bob Berning—Secretary
2003
EXECUTIVE BOARD:
Larry Watkins—President
Tom Wagenknecht—Vice President
Jim Segreto—Treasurer
Bob Berning—Secretary
2004
EXECUTIVE BOARD:
Larry Watkins—President
Tom Wagenknecht—Vice President
Jim Segreto—Treasurer
Bob Berning—Secretary
BOARD OF DIRECTORS:
David Wright
Dr Tom Lane
Krysta Wyckoff
Steve Wilson
Les Hartshorn
John Gruebel (ex-officio)
2005
EXECUTIVE BOARD:
Tom Wagenknecht—Pres
Steve Wilson—Vice President
Jim Segreto—Treasurer
Tammy Davis—Secretary
BOARD OF DIRECTORS:
David Wright
Dr. Tom Lane
Krysta Wyckoff
Steve Wilson
Les Hartshorn
Larry Watkins (ex-officio)
2006
EXECUTIVE BOARD:
Tom Wagenknecht—Pres
Rod West— Vice President
Jim Segreto—Treasurer
Tammy Davis—Secretary
BOARD OF DIRECTORS:
Dr. Tom Lane
Steve Wilson
David Wright
Les Hartshorn
Sandy Russell
Greg Grissom
Larry Watkins (ex-officio)
2007
EXECUTIVE BOARD:
Tammy Davis—President
Dane Wright—Vice President
Ryan Meierotto—Treasurer
Dan Crum—Secretary
BOARD OF DIRECTORS:
David Wright
Les Hartshorn
Sandy Russell
Greg Grissom
Dee Smith
Dr. Jennifer Olson
Tom W (ex-officio)
2008
EXECUTIVE BOARD:
Dane Wright—President
Todd Isley—Vice President
Ryan Meierotto—Treasurer
Dan Crum—Secretary
BOARD OF DIRECTORS:
Dr. Mark Gvist
Tom Wagenknecht
Dee Smith
Dr. Jennifer Olson
Dr. Tom Lane
Kevin Mortimer
Tammy Davis (ex-officio)
2009
EXECUTIVE BOARD:
Todd Isley—President
Greg Gruss—Vice President
Ryan Meierotto / Janie Norton—Treasurer
Dan Crum—Secretary
BOARD OF DIRECTORS:
Dee Smith
Dr. Jennifer Olson
Dr. Tom Lane
Kevin Mortimer
Tammy Davis
Dr. Mark Gvist
Dane Wright (ex-officio)
2010
EXECUTIVE BOARD:
Greg Gruss—President
Kevin Mortimer—Vice President
Janie Norton—Treasurer
Dan Crum—Secretary
BOARD OF DIRECTORS:
Dr. Tom Lane
Tom Wagenknecht
Tammy Davis
Dr. Mark Gvist
Toby Tyler
Scott James
Todd Isley (ex-officio)
2011
EXECUTIVE BOARD:
Dr. Tom Lane—President
Toby Tyler—Vice President
Janie Norton—Treasurer
Dan Crum—Secretary
BOARD OF DIRECTORS:
Paula Mahnke
Tammy Davis
Dr. Mark Gvist
Paul Nolte
Jon Peterson
Scott James
Greg Gruss (ex-officio)
2012
EXECUTIVE BOARD:
Toby Tyler—President
Paul Nolte—Vice President
Janie Norton—Treasurer
Dan Crum—Secretary
BOARD OF DIRECTORS:
Tammy Davis
Carroll Hunter
Scott James
Paula Mahnke
Jon Peterson
Kay Scholl
Dr. Tom Lane—(ex-officio)
2013
EXECUTIVE BOARD:
Paul Nolte—President
Scott James—Vice President
Janie Norton—Treasurer
Dan Crum—Secretary
BOARD OF DIRECTORS:
Tammy Davis
Todd Hugen
Carroll Hunter
Paula Mahnke
Kay Scholl
Kathy Stravers
Toby Tyler—(ex-officio)
2014
EXECUTIVE BOARD:
Scott James —President
Kathy Stravers—Vice President
Todd Hugen—Vice President
Rev. Jeffrey Frese—Vice President
Janie Norton—Treas
Dan Crum—Secretary
BOARD OF DIRECTORS:
Bryce Amos
Tammy Davis
Carroll Hunter
Paula Mahnke
Kay Scholl
Chris Sauter
Kevin Seiberling
Paul Nolte—(ex-officio)
2015
EXECUTIVE BOARD:
Todd Hugen– President
Scott James —President
Bryce Amos—Vice President
Janie Norton—Treasurer
Dan Crum—Secretary
BOARD OF DIRECTORS:
Steve Danielson
Stephany Goodhue
Roger Kerndt
Andrew Lent
Matthew Monson
Lynn Schattner
John Sinclair
2016
EXECUTIVE BOARD:
Bryce Amos—President
John Sinclair—Vice President
Janie Norton—Treasurer
Dan Crum—Secretary
BOARD OF DIRECTORS:
Steve Danielson
Stephany Goodhue
Andrew Lent
Matthew Monson
Lynn Schattner
Kelly Wentzel
Scott James–(ex-officio)
2017
EXECUTIVE BOARD:
John Sinclair—President
Stephany Goodhue—Vice President
Janie Norton—Treasurer
Dan Crum—Secretary
BOARD OF DIRECTORS:
Andrew Lent
Dr. Brandon Eighmy
Steve Danielson
Matthew Monson
Lynn Schattner
Scott James
Bryce Amos–(ex-officio)
2018
EXECUTIVE BOARD:
Stephany Goodhue—President
Lynn Schattner—Vice President
Janie Norton—Treasurer
Dr. Brandon Eighmy—Secretary
BOARD OF DIRECTORS:
Ronda Frost
Kasey Peterson
Steve Danielson
Matthew Monson
Matthew Wanderscheid
Bryce Amos
John Sinclair–(ex-officio)
2019
EXECUTIVE BOARD:
Lynn Schattner—President
Matthew Monson—Vice President
Janie Norton—Treasurer
Dr. Brandon Eighmy—Secretary
BOARD OF DIRECTORS:
Ronda Frost
Kasey Peterson
Dr. Tyler Villiard
Stephany Goodhue
Matthew Wanderscheid
Bryce Amos
John Sinclair–(ex-officio)
2020
EXECUTIVE BOARD:
Matt Monson—President
Tyler Villiard, DDS—Vice President
Deven Markley—Co-Treasurer
Brandon Eighmy—Secretary
Lynn Schattner—Past President, Co-Treasurer
BOARD OF DIRECTORS:
Sara Davis
Ronda Frost
Stephany Goodhue
Fabian Hernandez
Janie Norton
Matt Wanderscheid
2021
EXECUTIVE BOARD:
Tyler Villiard, DDS (Des Moines River Dental Care)—President
Matt Wanderscheid (21st Century Rehab)—Vice President
Deven Markley (City of Carlisle)—Co-Treasurer
Brandon Eighmy (Carlisle Community School District)—Secretary
Lynn Schattner (Cyber Solutions)—Co-Treasurer
BOARD OF DIRECTORS:
Sara Davis (Carlisle Citizen)
Ronda Frost (Hometown Pride)
Pamela Goode (Medicap Pharmacy)
Fabian Hernandez (LaVilla Mexican Restaurant)
Logan Nolan (Great Western Bank)
Matt Monson (Fareway Store)—Past President
2022
EXECUTIVE BOARD:
Matt Wanderscheid (21st Century Rehab)—President
Fabian Hernandez (LaVilla Mexican Restaurant)—Vice President
Deven Markley (City of Carlisle)—Co-Treasurer
Sara Davis (Carlisle Citizen)—Secretary
Lynn Schattner (Cyber Solutions)—Co-Treasurer
BOARD OF DIRECTORS:
Matt Monson (Fareway Meat & Grocery)
Pamela Goode (Medicap Pharmacy)
Linda Freese (55 Main on MANE)
Tracy Rector (Sister's Place)
Vacant Position
Tyler Villiard, DDS (Des Moines River Dental Care)—Past President
Board Liaison:
Brandon Eighmy (Carlisle Community School District)