OUR ANNUAL GOLF OUTING IS SET FOR AUGUST 22ND 2020. CLICK HERE FOR MORE INFORMATION
COVID – 19 UPDATES
Carlisle Chamber Members Business Information
CHAMBER OFFICE: Open by appointment only (515) 989-4216
CITY OF CARLISLE: Contact the city for hours (515) 989-3224
POLICE AND FIRE DEPARTMENT: Non-emergencies (515) 989-4121
 CARLISLE COMMUNITY SCHOOLS: Closed remainder of school year (515) 989-3589
 RESTAURANTS:
Coco & Nini's Italian Restaurant: Open for business Tues, Wed, Thurs 4-8 pm Fri & Sat 4-9 pm– (515) 989-0138
Fiss Ice Cream * Subs * Salads: Open for business (515) 989-0040
Johnny & Mike's: Open for Drive Up or Delivery in the Carlisle area (515) 989-0222
LaVilla Mexican Restaurant: Tues & Thurs 11 am – 2 pm & 4:30 pm – 8 pm, Fri & Sat 11 am – 2 pm & 4:30 pm – 9 pm (515) 528-9647
Stadium View: Open for dining in (515) 989-3263
Subway: Open 7:00 AM – 8:00 PM Order On-Line, Pick Up, Drive-Through or Dine In Phone (515) 989-5262
RETAIL:
Carlisle True Value: Normal Business Hours – Curbside service available. Call us at 515-259-9872 with your order and credit card information and we will bring your purchase to your car.
etc!graphics: Open 8:00 am – 5:00 pm Curbside delivery available – (515) 989-0900
Fareway Meat & Grocery: 8:00 AM – 7:00 PM (8-9 AM senior citizens & those with compromised health (515) 989-2083
HyVee Southridge: 8:00 AM – 8:00 PM (515) 285-6394
CHURCHES:
Carlisle Christian Church – (515) 989–0176
Carlisle United Methodist Church – No Sunday services or CUMUC Activities (515) 989-3552
St. Elizabeth Catholic Church – Masses and parish events cancelled (515) 989-0659
Freedom for Youth – All activities suspended
MEDICAL / DENTAL:
21st Century Rehab: Typically normal hours taking precautions for patients; Telehealth available, extended hours by appointment (515) 989-0100   Gym closed until further notice
Des Moines River Dental: Limited dental procedures; Leave a message at (515) 989-3180
Medicap Pharmacy: Normal business hours; please utilize drive through & free delivery when possible (515) 989-3261
Optometric Associates of Warren County, P.C.:  Office open by appointment only (515) 989-0889
REALTORS:
Iowa Realty, Stephany Goodhue: Open for business 24/7 (515) 720-9684
SERVICES:
Sauter Automotive: Normal business hours, call when you arrive and they will meet you at your vehicle (515) 989-0089
TMC Auto Body – closed until May 15th
************
The Carlisle Area Chamber of Commerce is a central resource for the business community. We are a catalyst for change and growth in the local economy to create a prosperous business climate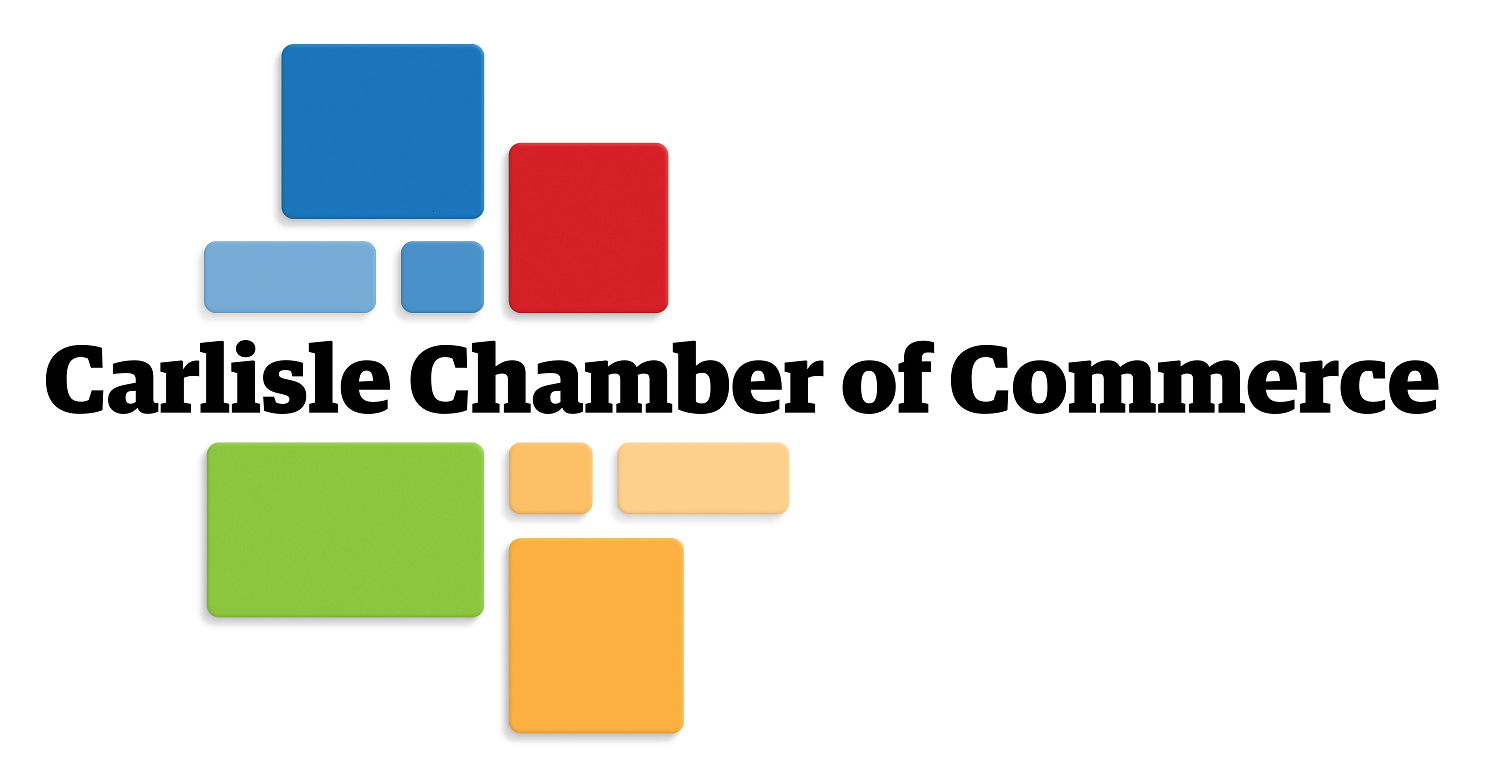 in Carlisle, Iowa.  As the go-to resource for promoting and assisting new and existing businesses by encouraging economic development, advocacy, education, and resources for Carlisle businesses, we positively impact the Carlisle community overall.  Through the ongoing involvement in developing and nurturing relationships with government, educational organizations, and other community sectors to facilitate the needs and interests of the business community, we encourage change and growth in the local economy to create a prosperous business climate.
The Carlisle Area Chamber of Commerce is a cornerstone in the community supported by both the community and chamber members.  As a result, our members participate in our programs because they are relevant and pertinent to our members who live and work in this community. Our members also feel the Chamber and its programs are integral to their financial and organizational success.  In addition, our Carlisle Area Chamber of Commerce members hold dual membership with the Greater Des Moines Partnership to expand our businesses reach into our neighboring communities.  Benefits of Chamber membership include business networking and personal development, including business and leadership skills; quarterly meetings and special events; educational workshops; legislative forums and meetings; community and area events; and pertinent information that may affect your business in weekly email blasts and bi-monthly newsletters.  Our efforts for community betterment are accomplished by active Chamber member participation through well-led committees and task forces to coordinate and support local events and programs.
To provide the ongoing success of delivering value and benefits to the community and to support our mission and vision, our organization is primarily funded by our members that consist of local businesses, peers, and residents.  We encourage you to become a member and join today to support our local economic efforts to better the area community.  So, please visit our Entire Store Now or Shop by Category Memberships & Renewals | Signs | Tickets | Golf | Sponsorships| Donations 
ANNUAL DINNER TICKETS
To Purchase Annual Dinner Tickets – CLICK HERE